1. Dick Fuld
About Dick Fuld, the Conde Nast Portfolio said that "it's one thing to oversee the collapse of one of the Wall Street's most esteemed firms. But when your hubris triggers a national financial panic as well, you're a shoo-in for our top prize."
As chairman and CEO of Lehman Brothers Holdings Inc, he ignored warnings from experts on several issues. He refused to talk to buyers and finally the company had to declare bankruptcy. Fuld earned about $45 million in 2007.
Dick Fuld joined Lehman Brothers in 1969 after giving up his career as an US Air Force pilot. He turned around the fortunes of the company after he took over but soon risky mortgages backfired.
From the years 1993 to 2007, he is said to have received nearly half a billion dollars in total compensation. CNN named Fuld as one of the 'Ten Most Wanted: Culprits of the Collapse'.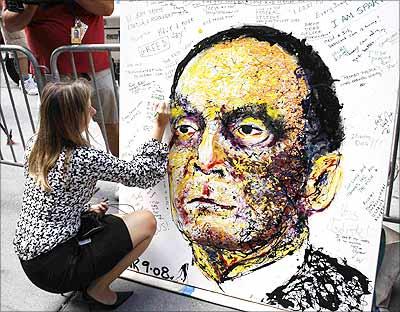 2. Angelo Mozillo
Angelo R Mozilo was the co-founder and chief executive officer of Countrywide Financial until July 1, 2008. He started the company in 1969.
The company soon grew to become one of the biggest mortgage lenders in the US. Countrywide was listed on the New York Stock Exchange in 1984. They granted huge loans to borrowers without verifying their repayment abilities.
Promoting risky loans, the company played a crucial role in huge subprime mortgage crisis. Finally, this led to the collapse of the company. The company was subsequently taken over by the Bank of America. CNN named Mozilo as one of the 'Ten Most Wanted: Culprits' of the 2008 financial collapse in the United States.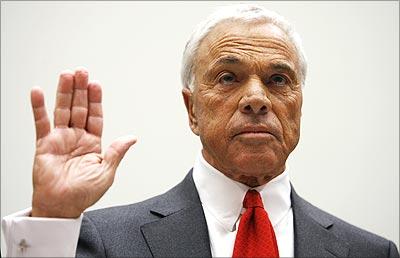 3. Ken Lay
Kenneth Lay, founder of energy giant Enron was found guilty of 11 charges of fraud and conspiracy that led to the company's collapse.
Enron's bankruptcy in December 2001 was one of the biggest in US history. About 20,000 employees lost their jobs and investors lost billions.
He died before the sentencing, which was scheduled on 23 October 2006. Lay died on July 5, 2006 while vacationing in Colorado.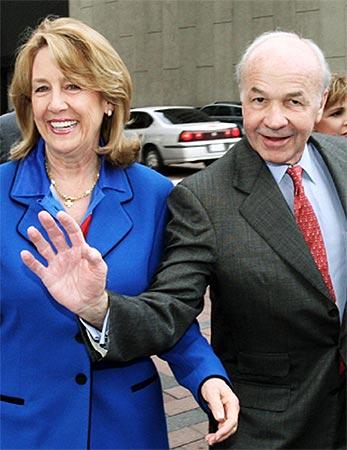 4. Jimme Cayne
Jimme Cayne may be one of the worst CEOs but the former CEO of Bear Stearns is a good bridge player.
After losing about $1 billion in net worth from the collapse of Bear Stearns' stock, he sold his entire stake in the company for $61 million.
In July 2007, the Bear Stearns' hedge funds collapsed, an indication of the impending global financial credit crisis.
In March 2008, as Bear Stearns was on the verge of bankruptcy, Cayne played bridge at a tournament in Detroit.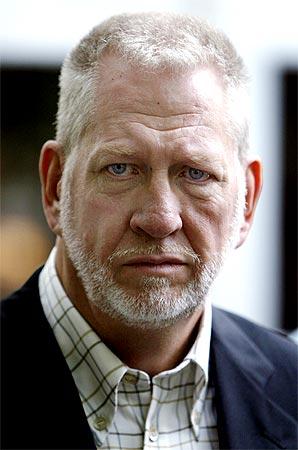 5. Bernard Ebbers
Bernard Ebbers co-founded the telecommunications company WorldCom.
In 2005, he was convicted of fraud and conspiracy in one of the biggest accounting scams in the US. WorldCom's false financial reporting resulted in a $11-billion loss to investors. He is currently serving a 25-year prison term.
6. AL Dunlap
Albert John Dunlap is popularly known as 'Chainsaw Al' and "Rambo in Pinstripes". A corporate turnaround specialist, he has been barred from serving as an officer or director of any public company as a result of his activities at Sunbeam Corp.
In 1996, he was hired at Sunbeam for a restructuring process. But he was asked to leave after two years when the company's financial performance and stock price began to fall drastically. He was also responsible for laying off thousands of jobs from several companies.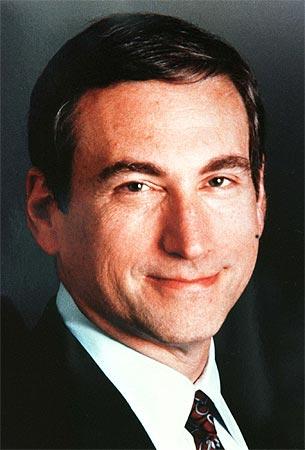 7. Fred Joseph
Fred Joseph was the CEO of Drexel Burnham Lambert and COO of Shearson Hammill & Company. Drexel Burnham Lambert was a major Wall Street investment banking firm, which first rose to prominence and then was driven into bankruptcy in February 1990 by its involvement in illegal activities in the junk bond market, in which Fred Joseph played a key role.
8. Jay Gould
Jay Gould was a financier, railroad developer and speculator. He has a reputation of being one of the most unscrupulous American businessmen. He was known for stock price manipulation and insider trading. Jay Gould made a fortune trading in stocks.
9. John Patterson
John Patterson headed NCR Corporation began operations as the National Manufacturing Company, which manufactured and sold the first mechanical cash register. The company and patents were bought by John Henry Patterson and his brother Frank Jefferson Patterson in 1884 and the firm was renamed the National Cash Register Company
In 1912, the company was found guilty of violating the Sherman Antitrust Act. Patterson and other executives were convicted for illegal sales practices and were sentenced to one year of imprisonment. Patterson was known to fire many employees.
10. John Akers
John F. Akers became chief executive officer of IBM in February 1985. In June 1986, he assumed the additional position of chairman of the board. He retired from both positions on April 1, 1993 after 33 years of service.
While the rest of the world was moving toward personal computing, Akers remained stuck in the mainframe age, never quite figuring out what to do with IBM at a critical point in the tech industry's evolution. Many outsiders viewed Akers as being in over his head. IBM was paralysed by his lack of decisiveness," the magazine said.
11. Henry Frick
Henry Clay Frick was an American industrialist and art patron. Also known as the  father of the modern steel industry Frick was once voted the most hated man in America.
His action to one of the strikes in Carnegie Steel's mills in protest against lower wages resulted in resulted in 16 deaths.  He was shot three times and stabbed twice by an activist but he survived.
12. Robert Eugene Allen
Robert Allen was the president of AT&T between 1986 and 1988. He also served as its CEO and chairman from 1988 until 1997.
Bob Allen forced a unsuccessful merger with computer company NCR Corporation. AT&T cracked due to his lack of strategy. In 1997, AT&T lost more than $12 billion in a few months. Allen also laid off 50,000 AT& T employees.
13. Roger Smith
Roger Smith began his career at GM in 1949 as an accounting clerk. He was appointed chairman and chief executive in 1981, and led the world's largest automaker until his retirement in 1990.
General Motors CEO Roger Smith's came in for sharp criticism with his closing several auto plants in Flint, Michigan, resulting in over 30,000 people their jobs. GM is now on the verge of bankruptcy.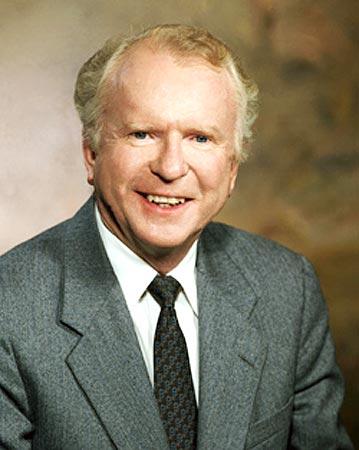 14. John Sculley
John Sculley was vice-president and president of PepsiCo. He left the company to join as the CEO of Apple in 1983. 

A great strategist at PepsiCo, he faltered at the helm of a technology company. He was fired when Apple was heading towards bankruptcy.
15. Martin Sullivan
Martin J. Sullivan is the former president and CEO of the American International Group, Inc. In 1996 he was appointed Chief Operating Officer of AIU in New York and named President in 1997. He was elected to the Board of AIG in May 2002.
In 2008, Sullivan testified before the United States House Committee on Oversight and Government Reform on Capitol Hill regarding the bailout of AIG.
AIG's stock price dropped 99 percent during the credit crisis of 2008 and 2009. A company that was worth over $100 billion before the crisis, had a market capitalization of just $1.4 billion by February 2009. Despite the crisis, Sullivan received a huge severance package.
16. Gerald Levin
One of the most powerful media executives, Gerald Levin was the chairman and CEO of chairman and CEO of Time Warner. Levin steered the merger between AOL and Time Warner in 2000, a move which was a big disadvantage to Time Warner.
7. Robert Nardelli
Robert Nardelli is the chairman and chief executive officer of Chrysler. Nardelli was fired from Home Depot after the company lost its market share and his refusal to give up a huge pay package.
He was then hired by the private equity group Cerberus, which put him in charge of its struggling Chrysler unit.
18. Stan O'Neil
Former President, CEO and chairman of the Board of Merrill Lynch & Co, Stan O'Neil drew a lot of flak for irresponsible fiscal policies that led to the worst quarterly losses in Merrill Lynch, as a result of which he was forced to quit. 

The firm's stability and capital position deteriorated during his tenure as CEO.
19. Carly Fiorina
Carly Fiorina served as chief executive officer at Hewlett-Packard from 1999 to 2005.  A year after joining Hewlett-Packard, Fiorina also became the company's chairman of the board.
She completed a controversial merger with rival Compaq in 2002. However, in 2005 she was forced to quit as the merger could not bring profits she had promised.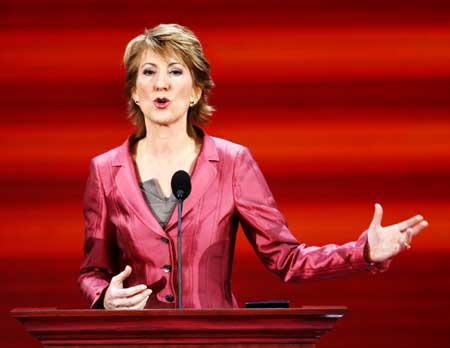 20. Vikram Pandit
He "did not create the mess Citi is in, but he is the financial services equivalent of the Titanic's Edward Smith - a commander ill-equipped to save his ship," the magazine said.
"When Pandit took over, Citi was already on track to report write-downs and increased credit costs of $20 billion. Today, the banking supermarket is propped up by $45 billion in bailouts and is, in effect, owned by the US government," Conde Nast Portfolio noted.
It further noted that Pandit's current salary was $1, but his "pay package was valued at $38.2 million for 2008, a year when taxpayers kept the firm in business."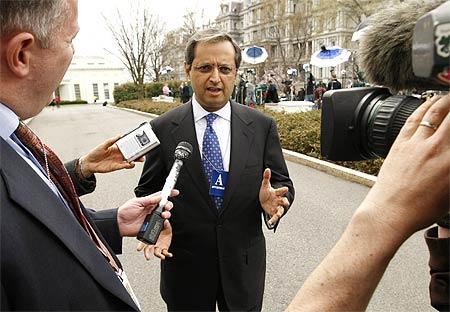 The next number 21 probably (next year) will be :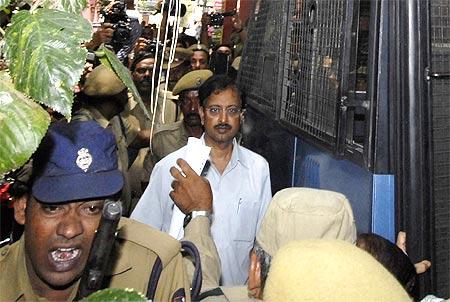 S
ome chief executive officers are known for their outstanding skills, the ability to turn around the fortunes of the companies they run. But there are others who have tarnished the image of the CEO and the reputation of many corporate giants.
One of the worst CEOs, India has seen is Satyam's disgraced former chairman Ramalinga Raju.  Raju wreaked havoc in the company he founded. After a failed acquisition attempt involving Maytas, a family owned company in December 2008, the share price of Satyam fell drastically. This was just the beginning of the troubles in the company.
In January 2009, Raju admitted to a Rs 7,800-crore (Rs 78 billion) fraud. Satyam's accounts had been misappropriated over a number of years. Raju is now in jail and judicial proceedings are underway.
Talking about worst CEOs around the world, business magazine Conde Nast Portfolio after consulting with a panel of business school professors, identifies the business "leaders who helped drive their companies into the ground."
The magazine has complied a list of America's 20 worst ever CEOs. These 20 include "six men who helped make today's economy stink," the magazine said.
Source: www.rediff.com